318-320 East 112th Street, New York, NY 10029
$1,995,000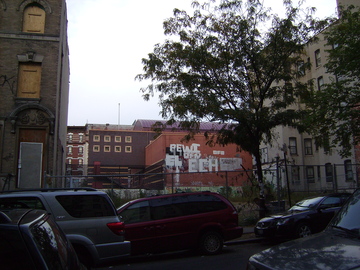 Property Details
Property Description
Location: North Side of East 112th Street between 1st and 2nd Avenue
Block: 01683, 01682
Lot: 0043, 0042
Zoning: R7A
Lot Size: 50 FT X 100.92 (Approx)
Footprint: 5,000 SQFT (Approx)
Buildable: 30,000 SQFT (As of Right)
Stories: 8
FAR: 4.0
Taxes: $9,354
This property is a 50 X 100.92 vacant lot located on the North Side of East 112th Street between 1st and 2nd Avenue. The property zoning is R7A, FAR 4.0 and has DOB Plans approved for a 20 unit condominium building with a garage for 2 parking spaces. Near the Lexington Avenue and Metro North trains. Many new condo and rental developments in the area. Phase I Testing completed.
The DOB Approved plans call for an 8 story elevated residential building with 23,236 Sellable SQFT (26 Units). Some units have roof decks and rear yards. Storage facilities are also available.
Location
Interested In This Property?